Leader Name
Sheryl Giesbrecht Turner
Open For
Women
Dates
09/07/2023 – 10/20/2023
Meeting Time
Once Weekly-Thursdays 7-9pm EDT/ 6-8 CDT/ 5-7 MDT/ 4-6 PDT
Cost for the course is $75.00 and includes all the materials for the class:
Unraveling the Lie-Knot Book
12 weeks of group mentoring and teaching by the author of Unraveling the Lie-Knot
Access to Unraveling the Lie-Knot videos (15-minute sessions)
A downloadable PDF of Unraveling the Lie-Knot Study Guide
The Steps to Freedom in Christ
12 weeks of online training
Unlimited access to videos of in-class teaching meetings (30-minute sessions)
A variety pack of bookmarks
We ask that you be prepared to read and study one chapter a week in the textbook Unraveling the Lie-Knot by Sheryl Giesbrecht Turner and commit to actively participating in the 90 min class each week.
Successful completion of the course includes a half-day of prayerful examination of personal life lessons during a group Freedom Appointment experience and also submitting all areas of life to the Lord Jesus. This extra requirement is truly the greatest blessing of the entire course and will take approximately 5 hours to complete in a group Freedom Appointment using The Steps to Freedom In Christ booklet.
— Conducted via Zoom —
Unraveling the Lie-Knot book is required for the study.
Each participant is encouraged to be prepared for class every week by reading the chapter to be studied and watching the video that correlates with the chapter, so you might fill in your personal responses to the questions in the Loosening the Lies section at the end of the chapter to be studied. We will be discussing the topics listed below and the Loosening the Lies section as a large group. We will break up into three zoom breakout rooms with several people per breakout room for prayer to end the class time.
Topics to be covered:
Knotted – How Did I Get Here?
Tangled – Where Are You God?
Snarled – Why Should I Trust You God?
Twisted – Why Didn't You Come Through?
Snagged – Does My Life Matter?
Enmeshed – Are My Sins Forgiven?
Warped – I Don't Want Anyone to Tell Me What To Do!
Twirled – I Don't Need Anyone's Help!
Loosed – I Can Do This!
Freed – Excited for God's Plan for Me
Group Freedom Appointment on 11/11/2023 10 am-3 pm EST/
9 am-2 pm CST/ 8 am-1 pm MST/ 7 am- noon PST via Zoom
Study Guide
Syllabus
Video Materials (Password will be provided to course participants)
*Register by August 28, 2023
Materials and videos are included with registration.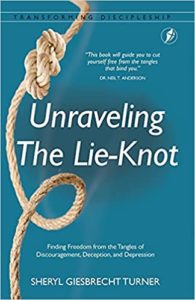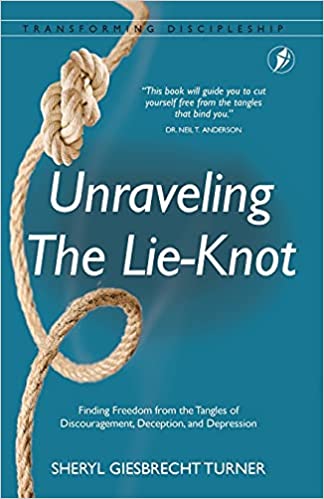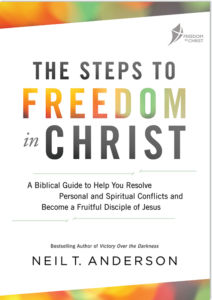 Registration Form