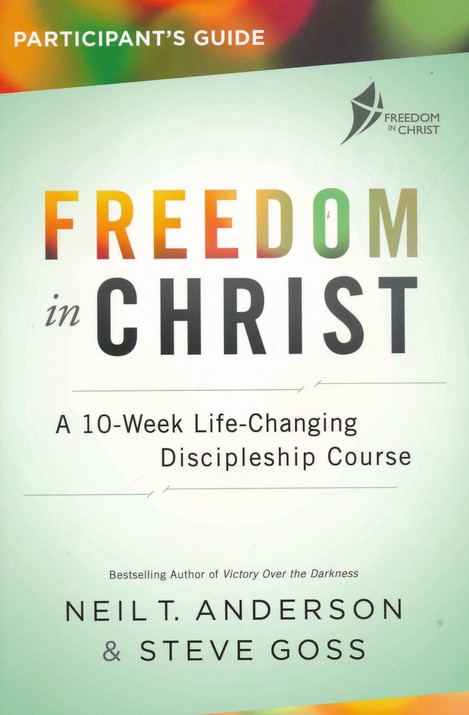 Course
Freedom in Christ
Our foundational discipleship course. Several sections are available below.
display none to force all to start closed
March 7, taught by Patricia Tyrell
Meeting Time: Sundays @ 6pm EST, starting March 7
Course Length: Ten Weeks
Book: Freedom in Christ Participant's Guide
Sessions
Session 1 – Who Am I?
Session 2 – Choosing to Believe the Truth
Session 3 – The World's View of Truth
Session 4 – Our Daily Choice
Session 5 – The Battle for Our Minds
Session 6 – Handling Emotions Well
Session 7 – Forgiving From the Heart
Session 8 – Renewing the Mind
Session 9 – Relating to Others
Session 10 – What Next?

March 25, taught by Mark Eshelman
Meeting Time: Thursdays @ 8pm-10pm EST, starting March 25th
Course Length: 10-12 weeks as needed plus a 1/2 day period for a groups Step appointment
Book: Freedom in Christ Leader's Guide
If you are interested in participating in any of the courses listed above, please fill out this form and the leader of the course will contact you!