Welcome!  We offer several ways to learn including an interactive online book called Restored, online small group classes, and self-paced online courses in our Community Freedom Ministry University.
Course Sections Starting Soon
Leader Name
Sheryl Giesbrecht Turner
Open For
Women
Dates
01/12/2023 – 03/30/2023
Meeting Time
Thursdays, 4:00pm – 6:00pm PST
Registration is open for 2023! Cost for the course is $65.00 and includes all the materials for the class: Unraveling the Lie-Knot Book access to Unraveling the Lie-Knot videos (15-minute sessions) a downloadable PDF of Unraveling the Lie-Knot Study Guide The Steps to Freedom in Christ 12 weeks of online training unlimited access to videos […]
Course Sections Running Now
Leader Name
Craig Bess
Open For
Anyone
Dates
08/09/2022 – 12/08/2022
Meeting Time
Once per week; 3 times to choose from
Freed to Lead is for any Christian who wants to become the leader God created them to be. It focuses on your new identity in Christ and teaches participants to examine leadership motives in light of their own significance, security, and acceptance issues. The class includes one, 90-minute meeting per week in a small group Zoom […]
Leader Name
Various
Open For
Anyone
Dates
09/06/2022 – 12/09/2022
Meeting Time
See Sections Below
Registration for Fall 2022 classes is currently closed. Registration will open in January for our spring semester of classes, which run from February – April. Please check back then to sign up! The Freedom in Christ Course is a 10-week long, video-based discipleship course designed to help every Christian break free from what is holding […]
Course Types & Descriptions
Your Title Goes Here
Your content goes here. Edit or remove this text inline or in the module Content settings. You can also style every aspect of this content in the module Design settings and even apply custom CSS to this text in the module Advanced settings.
Freedom in Christ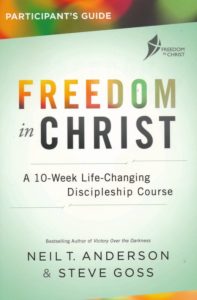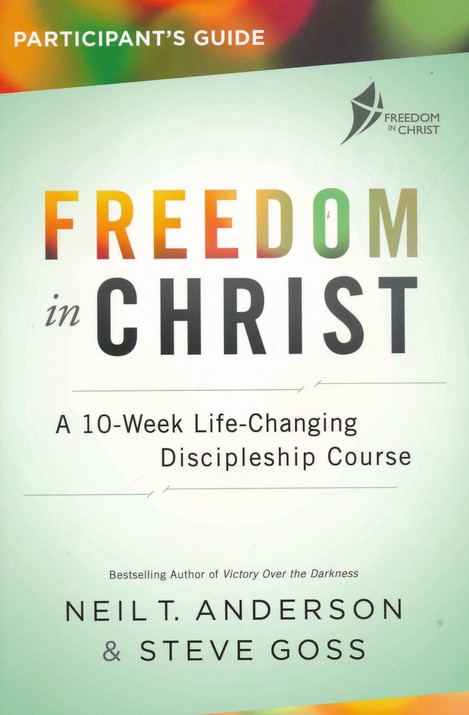 The Freedom In Christ Course is designed to help every Christian become a fruitful disciple and make their life count. Over 350,000 people have gone through the curriculum in English, and it has been translated into over 25 languages. Some of the areas covered in the course include:
– How we became brand-new people from the inside out when we became Christians
– Why we can go boldly into God's presence any time we like without fear
– How nothing we do can make God love us any more or any less
– How to resolve the effects of even the deepest issues from the past
– How to deal with repeating patterns of sin
– Understanding what God's purpose for your life is (it may not be what you think!)
This is our foundational discipleship course.
The Grace Course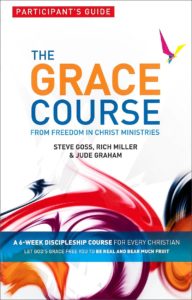 The Grace Course is a straightforward, effective way for churches to help Christians understand God's grace and be motivated by God's love alone, so that they go on to bear "much fruit." It provides powerful, practical ways to submit to God, identify faulty thinking, and renew the mind.
In Session One, walk with Jesus through the story of the prodigal sons.
In Session Two, grasp hold of your forgiveness in Christ and cancel your guilt trips!
In Session Three, you'll learn how to exit from a shame-based identity into the newness of life that is yours in Christ.
In Session Four, find the freedom from fearful living into a new walk of faith and courage.
In Session Five, discover the keys to jettison pride and step into a powerful life of humility.
And in Session Six, you'll have the opportunity to enter into the "grace-rest" life of abiding in Christ in the presence and power of the Holy Spirit.
Prepare yourself for a life-touching, life-transforming journey to the heart of the God of grace through The Grace Course. We believe you will never be the same!
The Keys to Health, Wholeness and Fruitfulness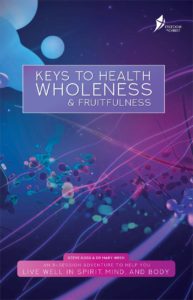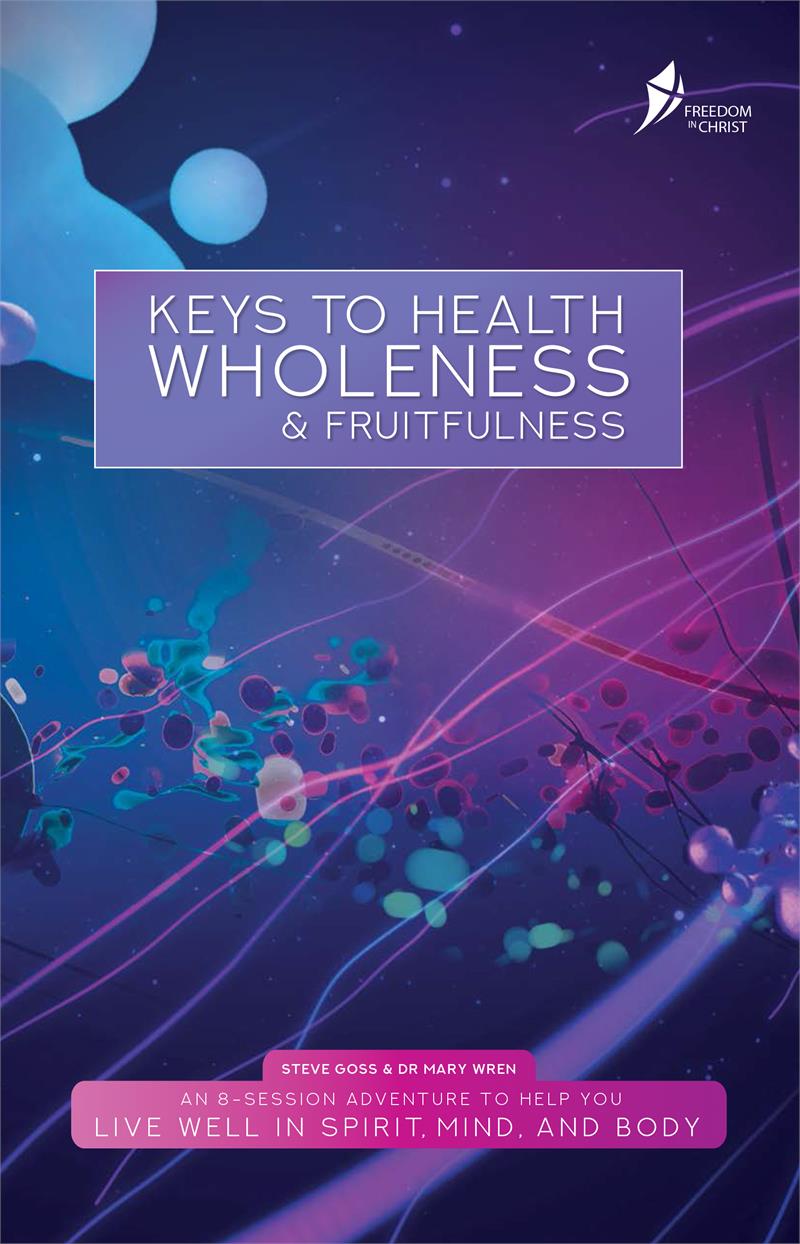 The Keys to Health, Wholeness and Fruitfulness is an 8-session discipleship course for every Christian.
– Understand how to look after your whole being – spirit, mind, and body.
– Uncover the roots of health issues and learn to resolve them..
– Live well despite the limitations of your physical body.
– Get rid of stress, anxiety, and fear.
– Learn how to make consistent, healthy choices.
– Deal with negative habits that try to control you.
– Understand what the Bible teaches about healing.
– Discover why physical death holds no fear.
Follow our 8-point plan to address any health issue so that you can be sure you have done everything you can do.
Join our adventure to bring together truth from the Bible and wisdom from the medical world to equip you to be a healthy, whole disciple of Jesus whose life really counts. Realize the power of your identity in Christ.
Unraveling the Lie-Knot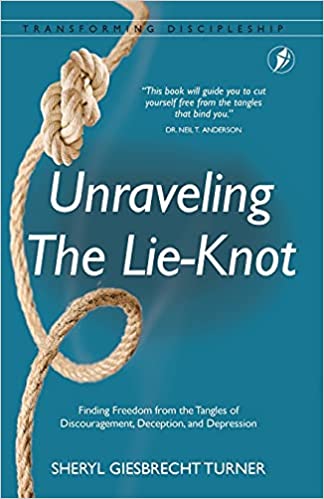 Unraveling the Lie-Knot Bible & Book Study is a 12-session discipleship course for every Christian woman. Whether we realize it or not, we have come to believe things that are not actually true about ourselves. All of us are products of our upbringing and experiences, and those false beliefs hold us back. It really is possible to silence the thoughts in our heads that have tied us in knots for so long. We can find peace. With the Holy Spirit's help, we can learn to tell ourselves the truth found in God's Word.
Each chapter in the book concludes with short, easily implemented small group study questions and guided journal opportunities that will help the reader:
uncover areas of deception holding us back.
learn how to understand the anatomy of a lie.
discern the difference between the voices of God and Satan.
discover how unresolved past trauma affects us and others.
resolve personal and spiritual conflicts.
understand the chemistry of depression.
break through to a deeper level of spiritual maturity.
find freedom through forgiveness.
untangle the snares of shame, unworthiness, and guilt.
Through this trek to freedom, Sheryl helps participants grow in their faith journey as they study God's word, learn how to combat lies, come against anxiety and break through bitterness. Discover how to identify and "unravel the lie-knot" so that you can move forward and become a fruitful disciple of Jesus.
Online classes and training for those who want to help others in their church and community.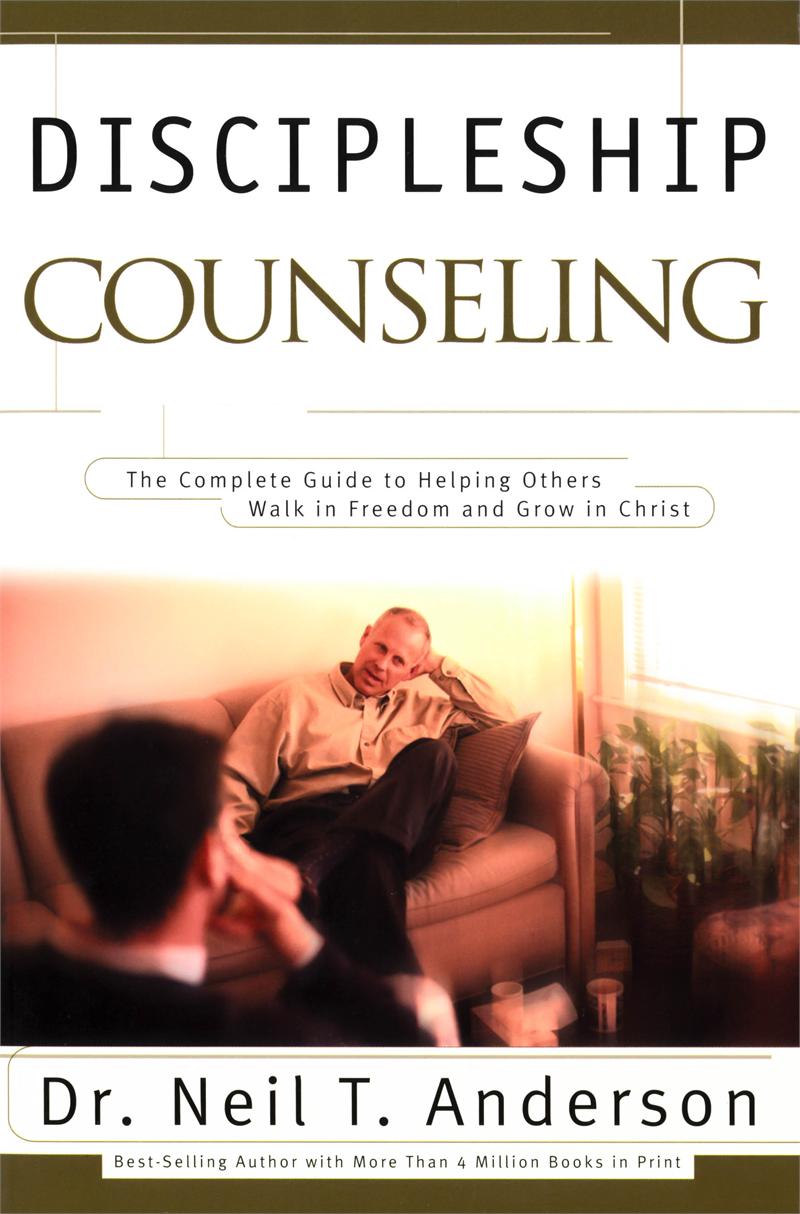 advanced Encourager Training
This class is tailored to meet the learning needs of individuals who want to have an active role in their church or ministry by discipling people using the FIC approach and The Steps to Freedom in Christ.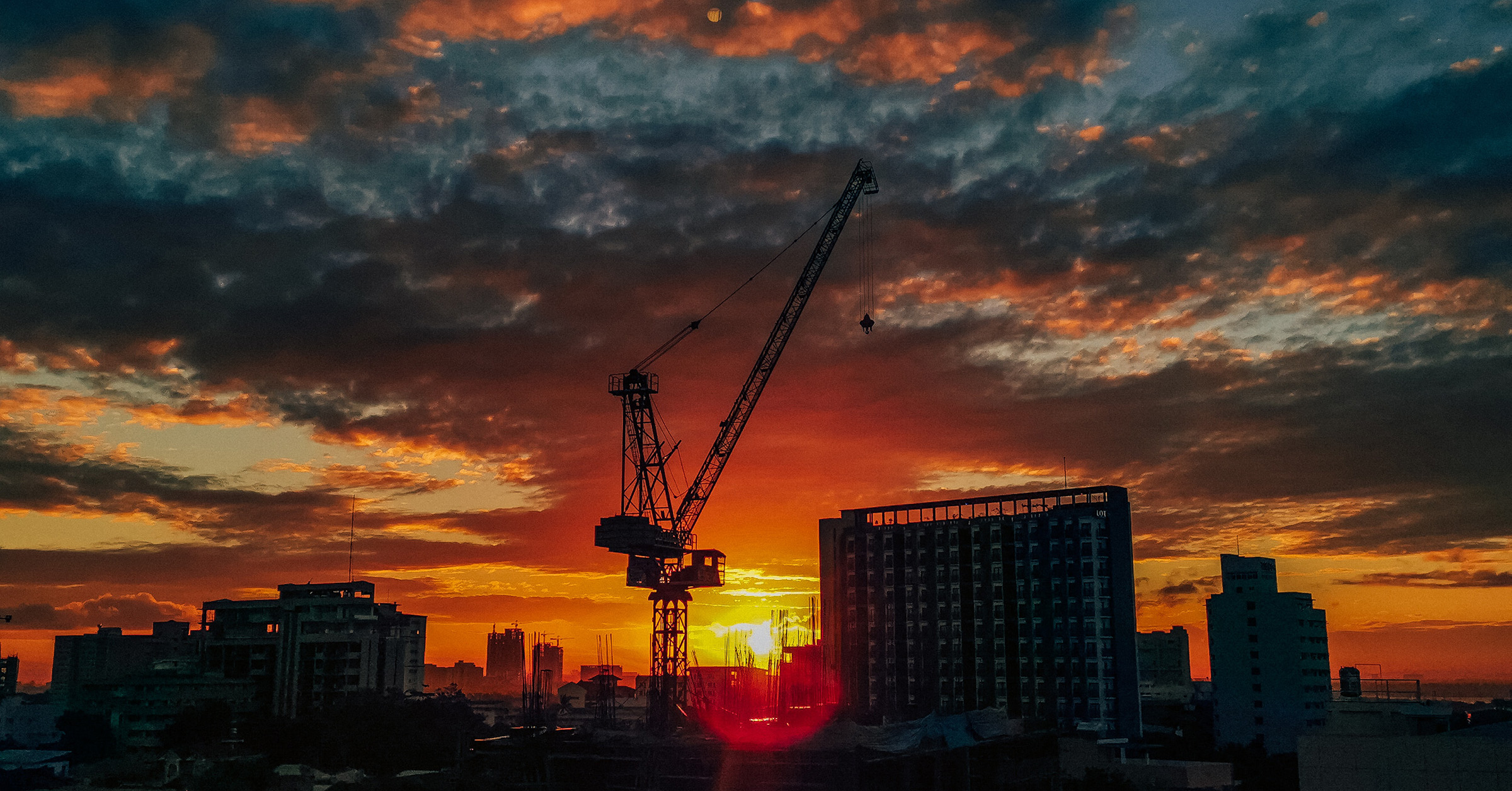 Leadership Course
TRANSFORM
A personal journey for leaders into greater freedom, fruitfulness, and disciple-making.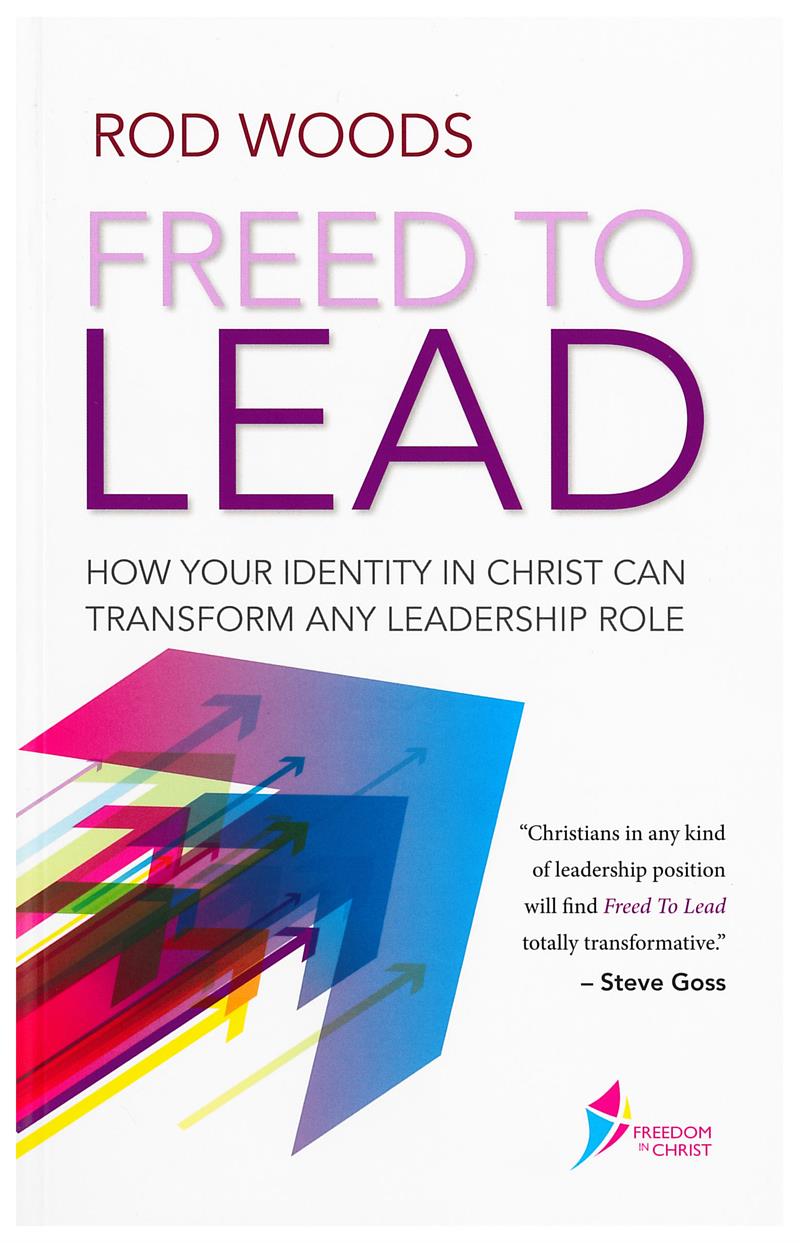 Leadership Course
Freed to Lead
Freed to Lead and the accompanying 8-week small group curriculum are written to enable Christians to lead confidently based on the security of their identity in Christ.
Leadership is tough. Many leaders come to ministry leadership from competence in a different field, but without training, and with a gnawing fear that they cannot really lead and will be "found out" one day. Many leaders are insecure, constantly assessing how they are coming across and where challenges may arise.
Being grounded in Christ is the foundation for all true Christian leadership. This identity-based leadership makes us less driven and reduces the risk of burnout; it enables us to survive personal attacks, use conflict positively, and overcome other barriers to effective leadership. Once we operate from this secure base, centered on and grounded in Christ, we become less vulnerable to threats to our status, we cease to have anything to hide (because we can afford to be vulnerable), and we are less likely to be blown off course by strong-willed people wanting to push their own agenda.
The most accessible, free resource to learn more about Freedom in Christ is our online interactive book called Restored – check it out here!
Read Restored Online, Free!