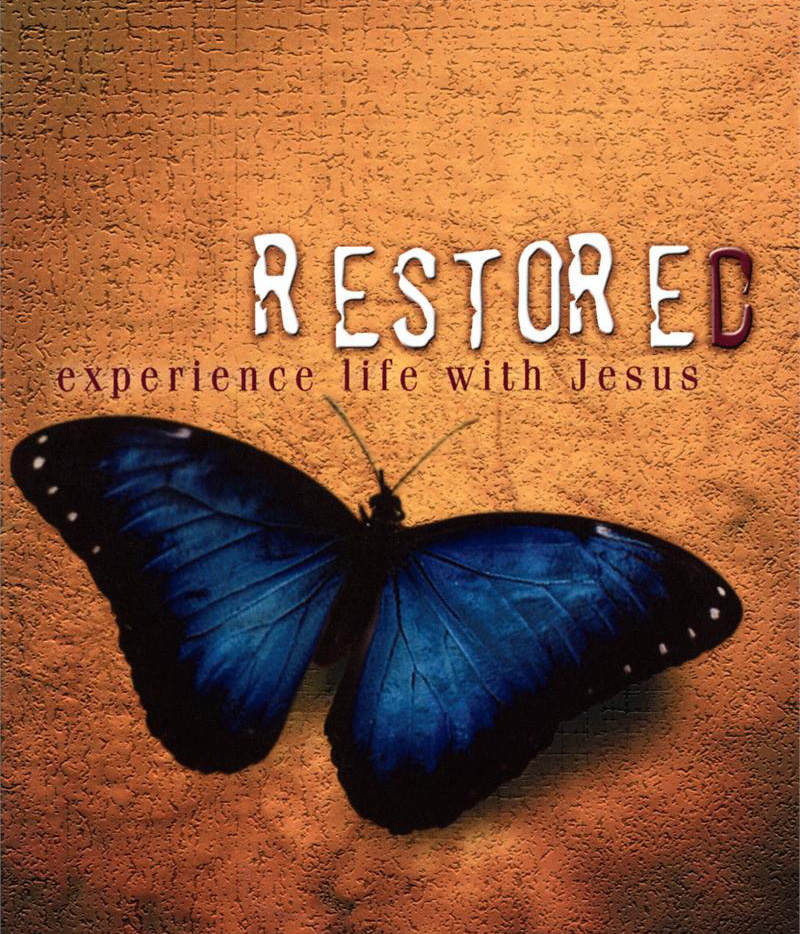 About Restored
You have just made the greatest decision of your life, or maybe you are still considering what becoming a Christian really means. The moment you decide to trust in the saving work of the Lord Jesus Christ, you become a new creation in Him, and you will be spiritually transferred from the kingdom of darkness to the Kingdom of God and enter into eternal life. Although you may not immediately feel like any great change has taken place, your life and destiny have changed forever.
God has known you and loved you before you were even born. He has prepared a place for you in His kingdom, and He has a plan just for you. If you receive Him as your Lord and Savior, you will discover the eternal purpose and meaning of life. Salvation is so much more than knowing why we are here. If you are willing to repent and believe the Gospel you will discover that Jesus is the Wonderful Counselor and the Great Physician. He came to set captives free and bind up the broken hearted. Jesus is the "free therapist for humanity", and the purpose of this book is to establish you alive and free in Christ through genuine repentance and faith in God. Jesus loves you and wants you to fulfill your destiny as a liberated child of God.
Features
Just navigate to restored.pub on your computer, tablet, or phone!
Read, notate, and interact with Restored online with new content on Fear & Anxiety plus Breaking Strongholds!
Take notes on the pages, make bookmarks, do searches in the book.
Leave the online eBook and come back later to the place where you left off.
Key concept quiz at the end of each chapter that reinforces the key points and adds additional clarification.
Introductory video by Dr. Neil T. Anderson about Restored.
Interactive Steps to Freedom in Christ check list that builds your prayers as things are checked.
Additional content on Fear and Anxiety written by Dr. Neil T. Anderson
Additional content on Breaking Strongholds.
Interactive worksheet on breaking strongholds to print out and check off for 40 days.
Feedback form to give input to FICM about the book.
Resources to help you start and lead group classes on Restored.
Currently, this interactive web-based resource requires you to have internet access to use it. It is not formatted at this time to be downloaded to a Kindle or other type of eReader software.
To get started in English for free click here: restored.pub
Spanish version available in late March 2021!